North Valley Area Snake Proofing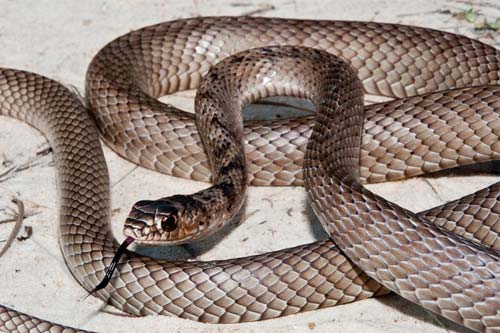 The North Valley areas are one of the most prominent for rattlesnakes. While we receive requests for snake proof fencing all throughout Arizona, some of the most frequent requests are from the North Valley areas. The most common North Valley areas where we receive requests are Scottsdale, Fountain Hills, Carefree, Cave Creek, Anthem, and surrounding areas.
How We Can Help You Control Rattlesnake Encounters
AZ Snake Proofing was founded and is dedicated to helping protect your family, children, and pets from rattlesnakes and other venomous snakes. In addition to our reputation for unsurpassed quality products and services, our years of experience with snakes and habitat reduction makes us the first call when a snake is sited! Our snake fencing method is the most effective and affordable in your community. If you have an existing metal fence in need of painting or restoration, we can help with that also!
Snake proofing estimates and estimates for metal fence painting or restoration are scheduled in advance and offered at no charge in the North Valley and surrounding areas. The cost of snake proof fencing installation is calculated by the size of your property where snake proofing is recommended, labor hours, and current supply costs. Estimates for painting or restoring your current metal fencing is calculated by the size of your fence, current supply costs, and labor hours.
We offer a 10% discount to senior citizens, military personnel, hospital staff, and law enforcement. We are also offering a 20% discount to COVID-19 Front Line workers. Our snake fencing method is the most effective and affordable in your community.
The practice of annual property inspections can help locate necessary repair areas that might have become faulty or weakened over time that would allow snakes access to your yard. Simple repairs and preventative care will maintain the integrity of existing snake proof fencing and saves you money long term. We recommend scheduling an inspection during winter months. This will help determine new problem areas or necessary repairs prior to prime snake season. However, we are here to help protect your family and pets during all seasons. Inspections are $178.
Why Are Snakes Visiting My Yard?
If you live in the North Valley, Scottsdale area, there are snakes living everywhere around your yard. Keep in mind that snakes are animals and don't want to die, so they will avoid danger whenever possible. Do not ever attempt to handle or tamper with any snake.
Rattlesnakes visit your yard because there is something nearby attracting them to the area. Their presence in your yard can be as simple as a decorative rock pile that provides them thermoregulatory comfort, grease under your outdoor grill attracting rodents (their food), or high grassy areas of your property. Other times the source of the attraction is something that only a trained specialist will be able to determine. There could be multiple attractions for the rattlesnake or other venomous snakes being attracted to your yard. The specialists at AZ Snake Proofing will be able to determine what could be in your yard attracting snakes.
At AZ Snake Proofing, it is part of our mission to provide you with the best education possible to help you discern if you have encountered a dangerous snake. It is important to us that you, your family, and pets are safe. We are here to serve you 24/7 to answer your questions, schedule snake proofing estimates, and any other needs you may have regarding your snake encounters.
Got Snakes? We'll be there when you need us! Visit our service pages to learn more and schedule your snake proofing estimate, metal fence restoration, or inspection today! We are also available to you by phone at 480-331-8090.