Superior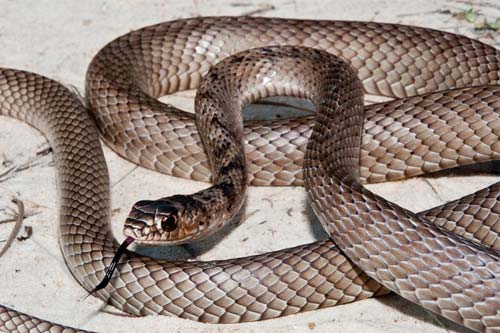 If you live in the Superior or nearby areas, there are rattlesnakes and other venomous snake species living everywhere around your yard where your children, grandchildren, nieces, nephews, and pets play.
The Superior area is common for seeing rattlesnakes and other venomous snakes while enjoying time with family, friends, and pets in your backyard. In addition to snake proofing, fence painting and restoration, and annual inspections, we provide relocation services to the Superior area.
Have a snake emergency?
If you have sited a snake in your yard, text the information below to this number (480) 331-8090.
Your full name
Complete address
Telephone number
Provide a gate code, when applicable
Please follow these steps for the most efficient and timely response. These steps are necessary to dispatch your accurate contact information to the nearest Snake Wrangling Specialist. It is helpful if you can watch the snake from a safe distance while you wait for one of our technicians to arrive.
If you do not have a mobile device, please call us at (480) 331-8090.
DO NOT tamper with the snake in any way or attempt to remove a snake yourself. Attempting to remove or kill a snake increases the dangers to you, your children, pets, or nearby pets and wildlife. We do not use chemicals to kill snakes and strongly advise against it. Our relocation prices start as low as $99. Captured snakes are placed safely back into their natural habitat away from residential areas and business districts.
How We Can Help Control Rattlesnake Encounters
AZ Snake Proofing was founded and is dedicated to helping you protect your family, children, and pets from rattlesnakes and other venomous snakes. Our unsurpassed reputation for quality products and services, our years of experience with snakes and habitat reduction sets us apart from our competitors. We offer the most affordable and effective snake proof fencing method for protecting your family and pets.
Snake proofing and fencing restoration estimates are scheduled in advance and offered at no charge in the Superior, and outlying areas. The cost of snake proof fencing installation is calculated by the size of your property where snake proofing is recommended, labor hours, and current supply costs. Fence painting and restoration estimates are based on current supply costs, labor hours, and size of your fence. We offer a 10% discount to senior citizens, military personnel, hospital staff, and law enforcement. We are also offering a 20% discount to COVID-19 Front Line workers.
Got Snakes? Contact AZ Snake Proofing today!
Visit our home page, click on the "Schedule your Estimate or Inspection Here" button to be added to the schedule for an AZ Snake Proofing specialist to visit your property for an estimate. Let us know if you would also like an estimate for painting or restoring your existing fence.
The practice of annual property inspections can also help us locate necessary repair areas that might have become faulty or weakened over time that would allow snakes access to your yard. Simple repairs and preventative care will maintain the integrity of existing snake proof fencing and saves you money long term. Visit our home page today to request an inspection of your yard for only $178.00!
Why Snakes Visit Your Yard
Rattlesnakes visit your yard because there is something nearby or in your yard attracting them to the area. Their presence can be as simple as a decorative rock pile that provides them thermoregulatory comfort, or grease under your outdoor grill attracting rodents (their food). Consulting one of the experts at AZ Snake Proofing is always the safest way to determine what type of snake you have encountered. We are dedicated to the safety of you, your family, and pets. Our trained snake specialist will be able to determine what is drawing a snake to your yard and provide you with an affordable solution. Contact us 24/7 for any of your snake concerns.